WHAT'S NEW
King Natural Beef Is Here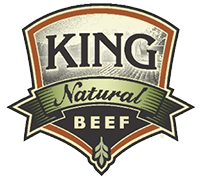 King Food Service is proud to be the exclusive Hawaii supplier of King Natural Beef, a premium quality beef product known for its purity, tenderness and flavor.
Several stringent quality standards set King Natural Beef apart.
FREE OF HORMONES & ANTIBIOTICS. The company does not add hormones or steroids to their cattle…ever. Beef is miniminally processed with no artificial ingredients of any kind. Cattle do not receive antibiotics for a minimum of 300 days prior to harvesting.
HIGH QUALITY VEGETARIAN DIET. Cattle are fed a 100% vegetarian diet with no animal byproducts. Feed is based on a whole grain diet—including corn, wheat & barley—for wholesomeness and optimum health.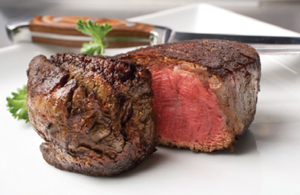 IDEAL LOCATION FOR CATTLE. King Natural Beef livestock are raised on family-owned ranches in the highly desirable Imperial Valley region of Californa. The region is known for its clean air & water and consistent year-round climate.
HUMANELY RAISED & HANDLED. Cattle are raised in a clean, natural environment with a temperate climate and bountiful natural feed. Livestock are given humane care and handling throughout their lives.